Anacleto is a monolithic-looking vase 46 cm tall. Made of glazed ceramic or hand-decorated by the artist Clementina Levetzow Lantieri, the vase support the iron grid located on its top. This is the reduced version of "hard waffles", an iron piece with a diameter of 100 cm designed by Ignazio Romeo in 1996.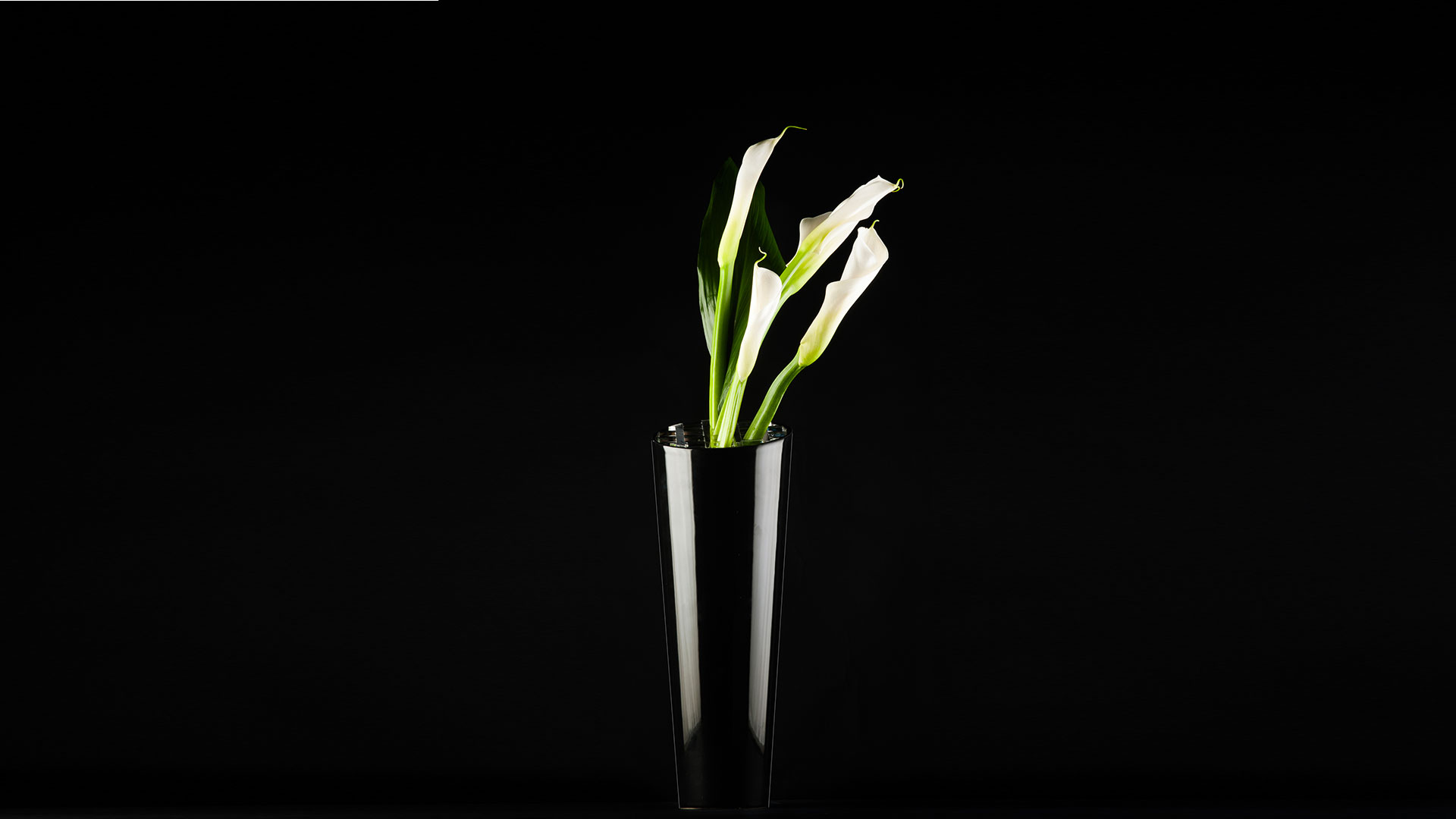 The laser cut and hand-finished grid is available in natural or oxidized iron, depending on the vase color.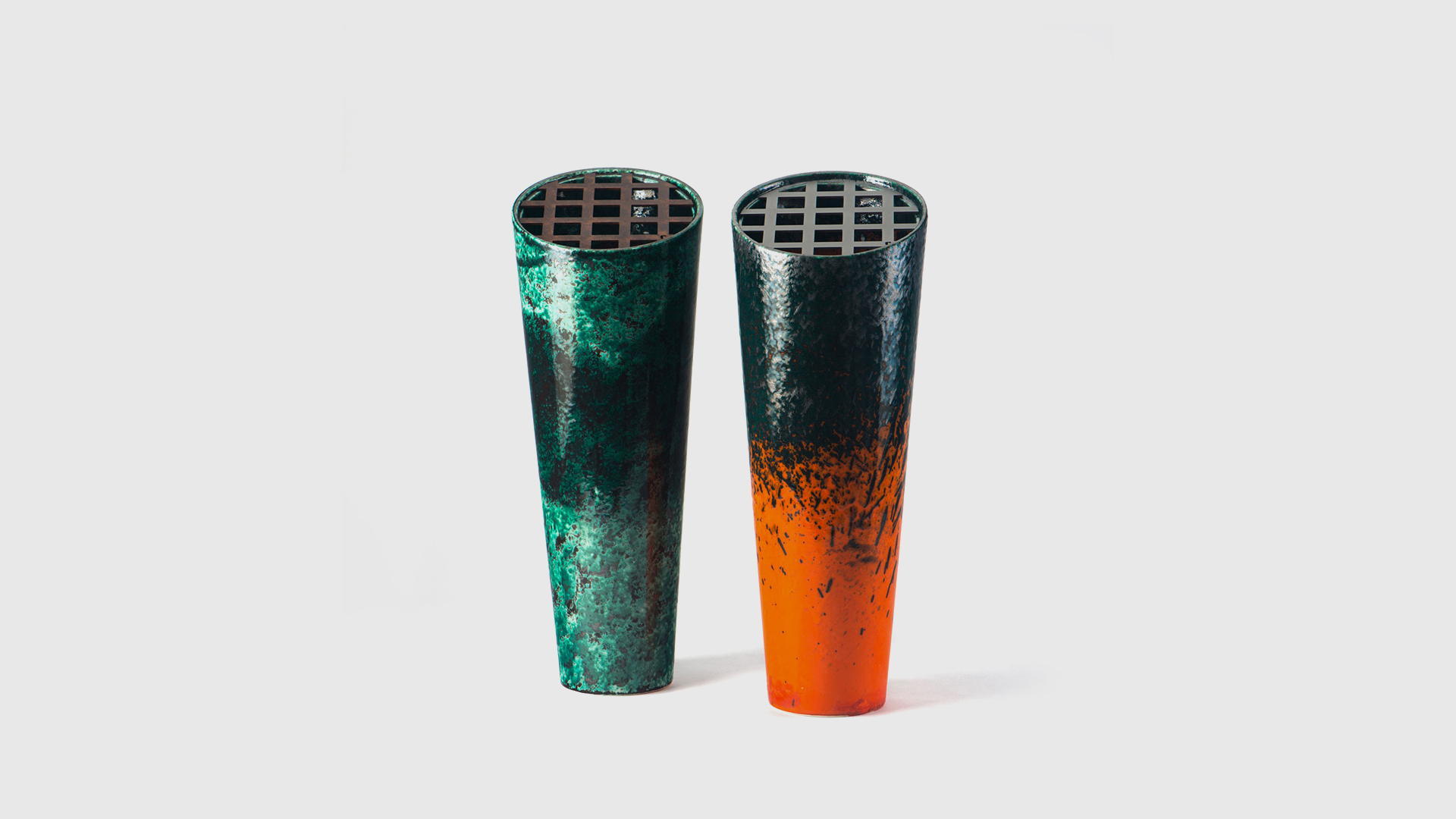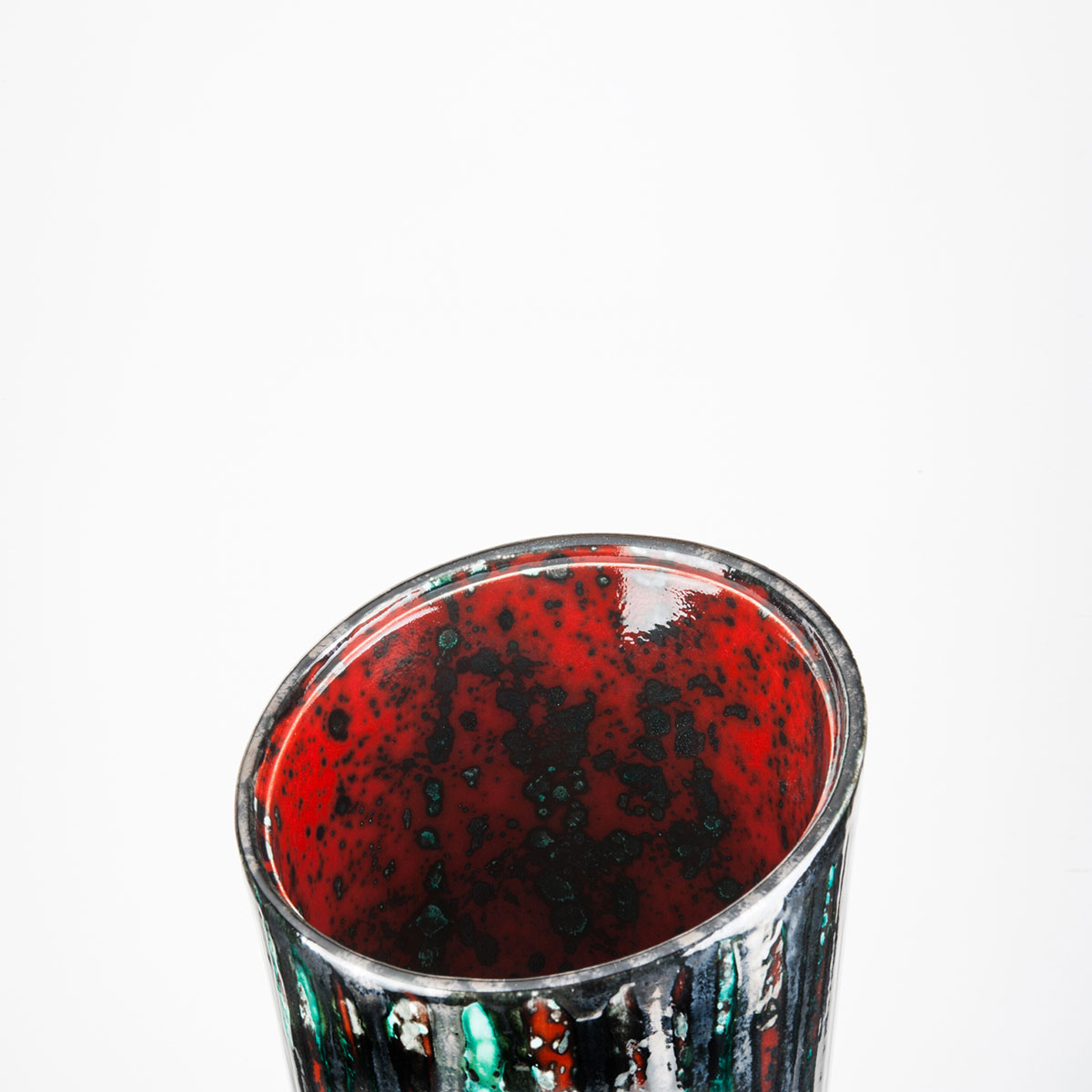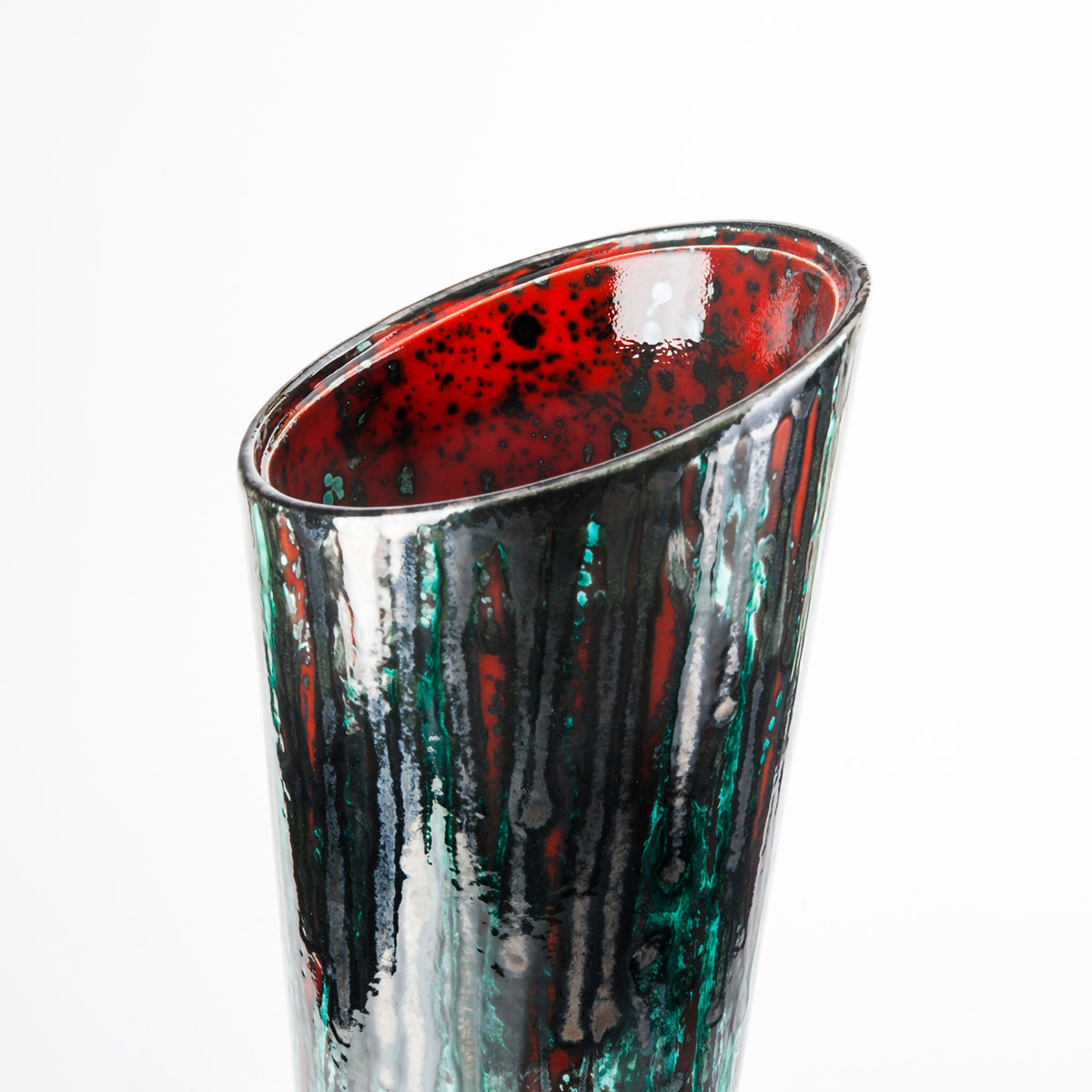 Its simple lines makes it elegant in any context, its full colors are able to furnish the environment with or without the presence of the flower inside.
OBJECT SIZE:
VASE
Top Diameter: 17 cm
Bottom Diameter: 7cm
Maximum Height: 45 cm
Weight: 3 kg
---
GRID
Diameter: 17 cm
Depth: 0,3 cm
---
WRAPPED OBJECT SIZE:
Carton: 30x30x60 cm
Weight: 6 kg
Buy