The "Origami" coffee table was born from our love for art and handmade things. The starting geometric shape is a cube from which, as when folding cardboard to create new figures, a new "shape" comes to life.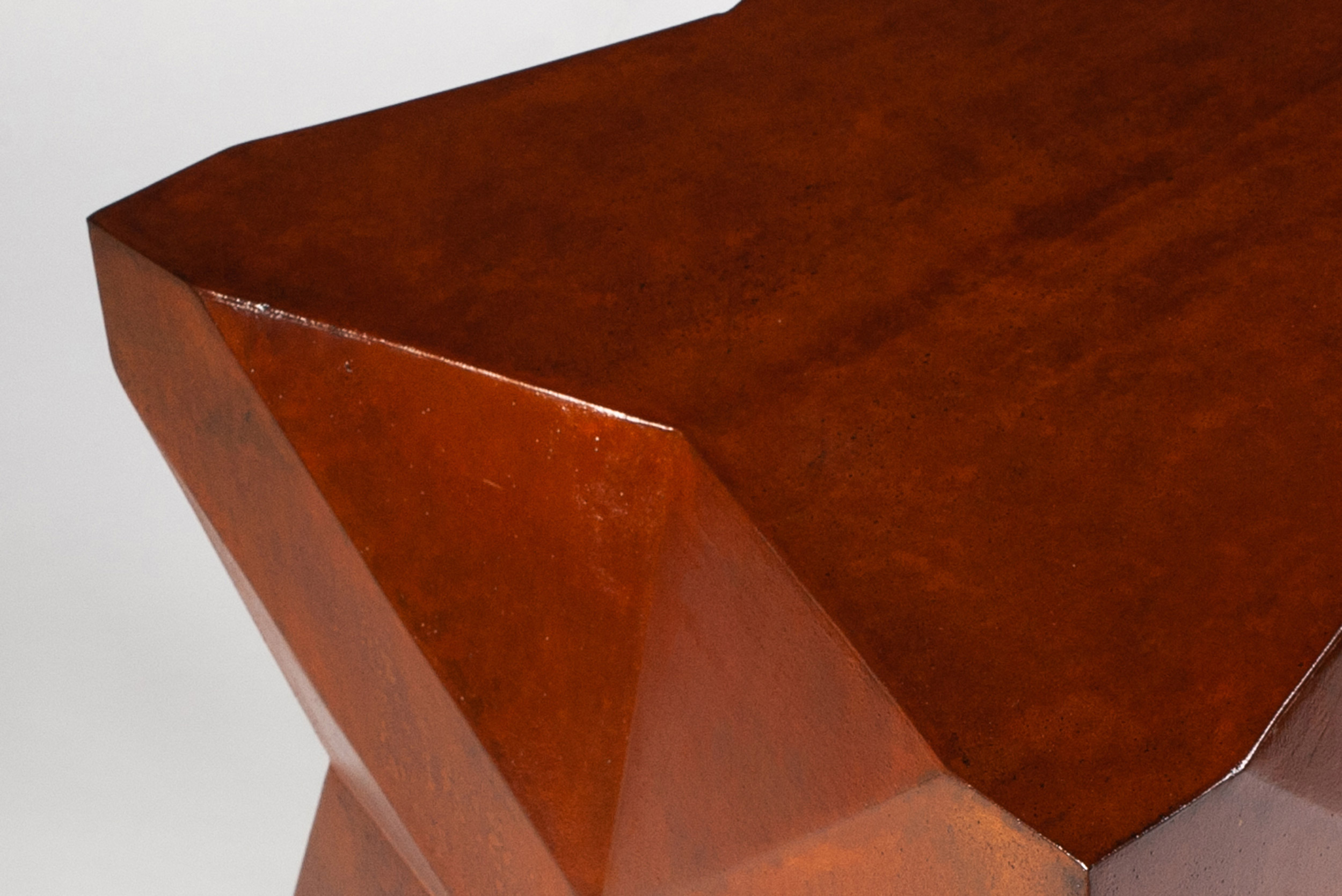 It is made entirely of cut iron, bent, let rust naturally and finally painted.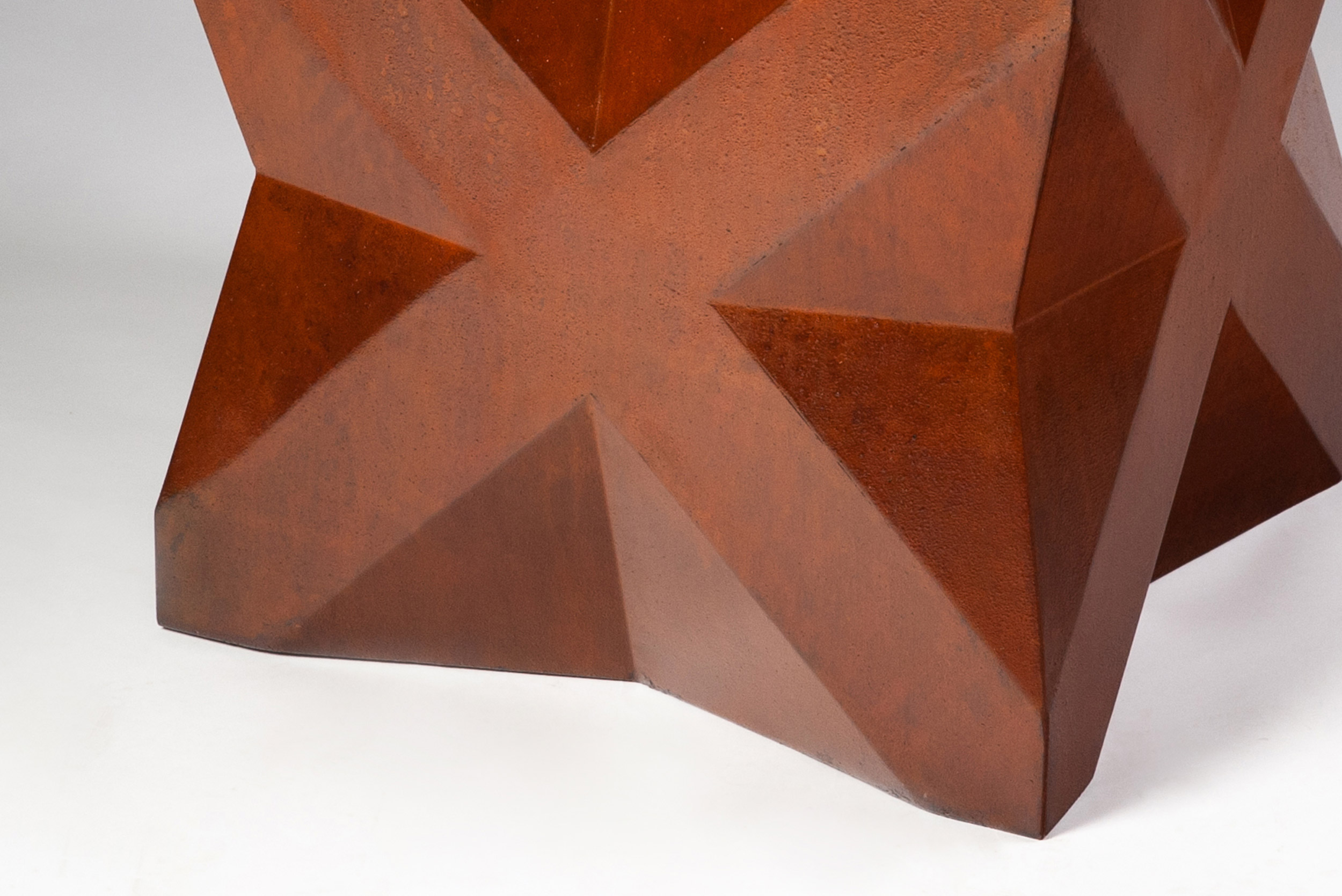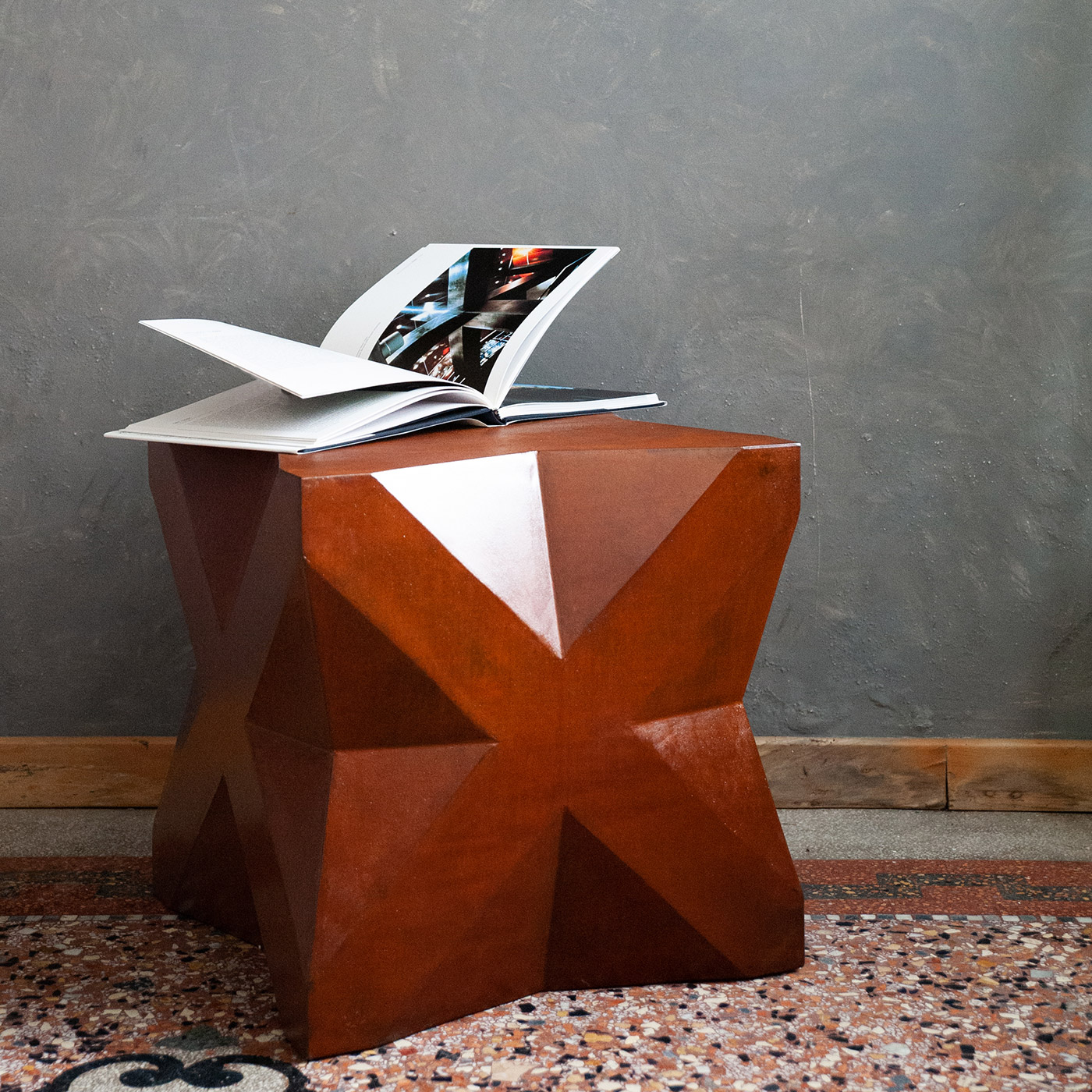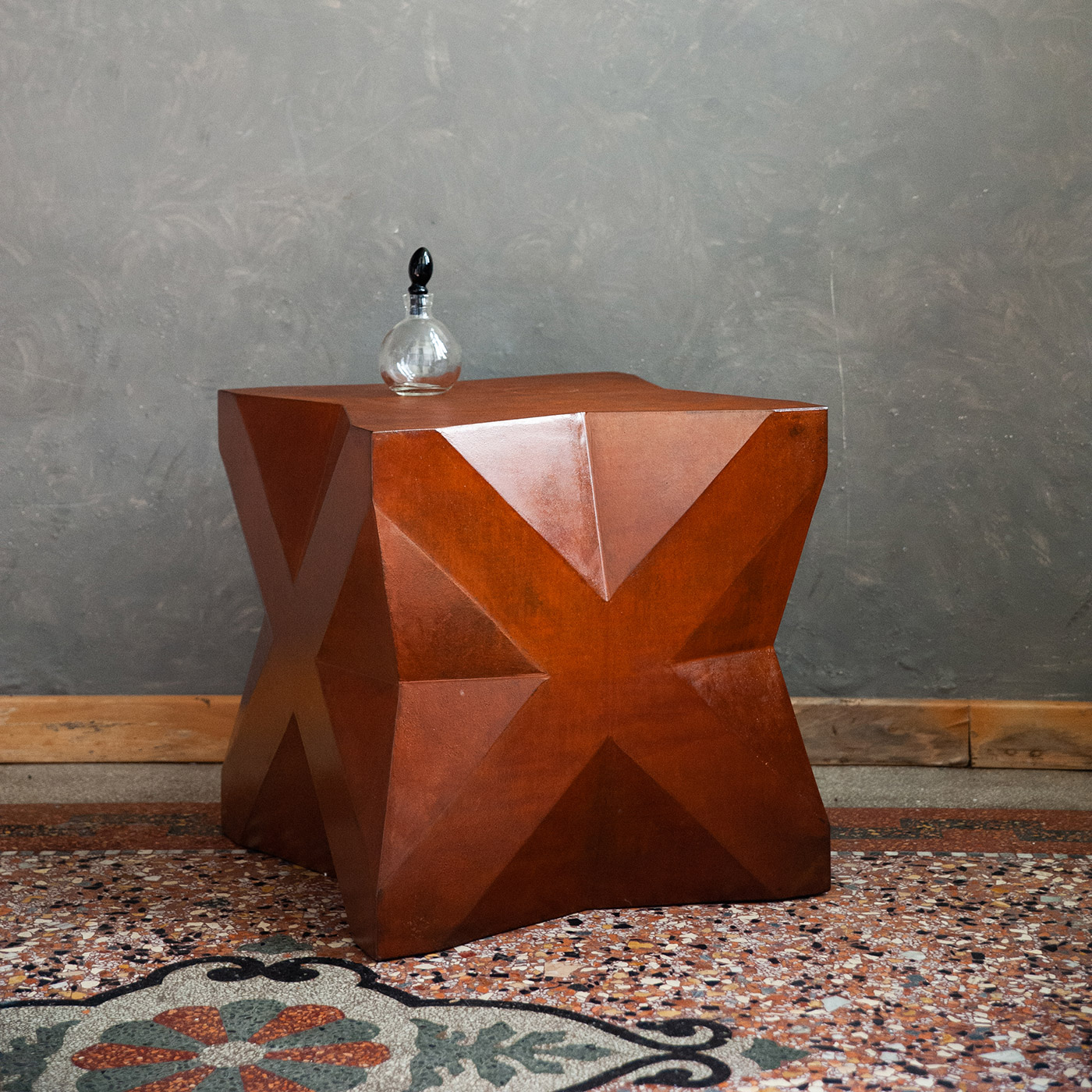 From this game of construction and deconstruction comes this coffee table which has a four-pointed star in the upper face and four vertical faces as many elements that intersect to and form an X highlighted by the folds of the sheet itself.
OBJECT SIZE:
Object size 50x50x50 cm – Weight 18 Kg
---
WRAPPED OBJECT SIZE:
60x60x60 cm – Weight 43 Kg
Buy