Tremulo is an accessory that is placed at the entrance of the house as a pocket emptier.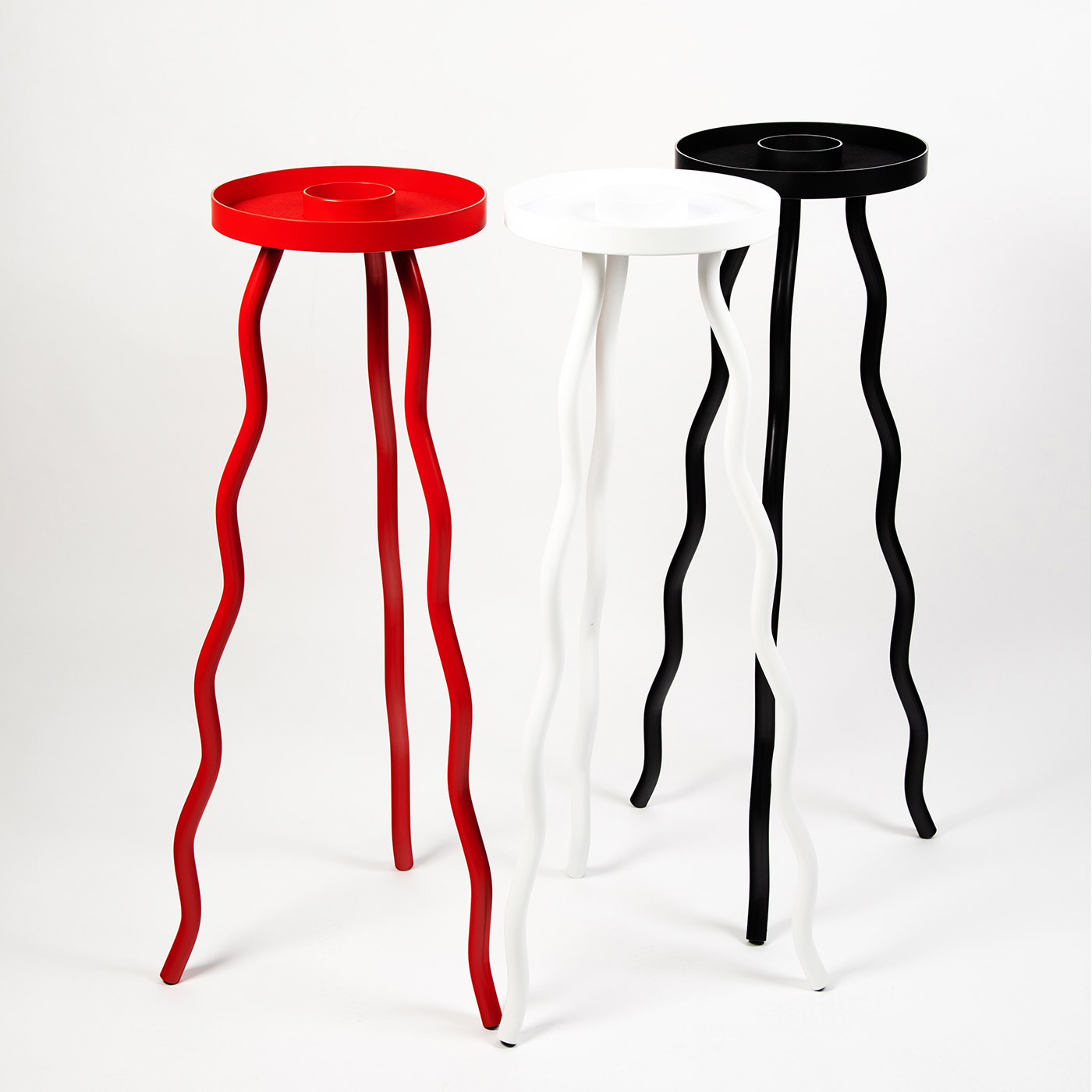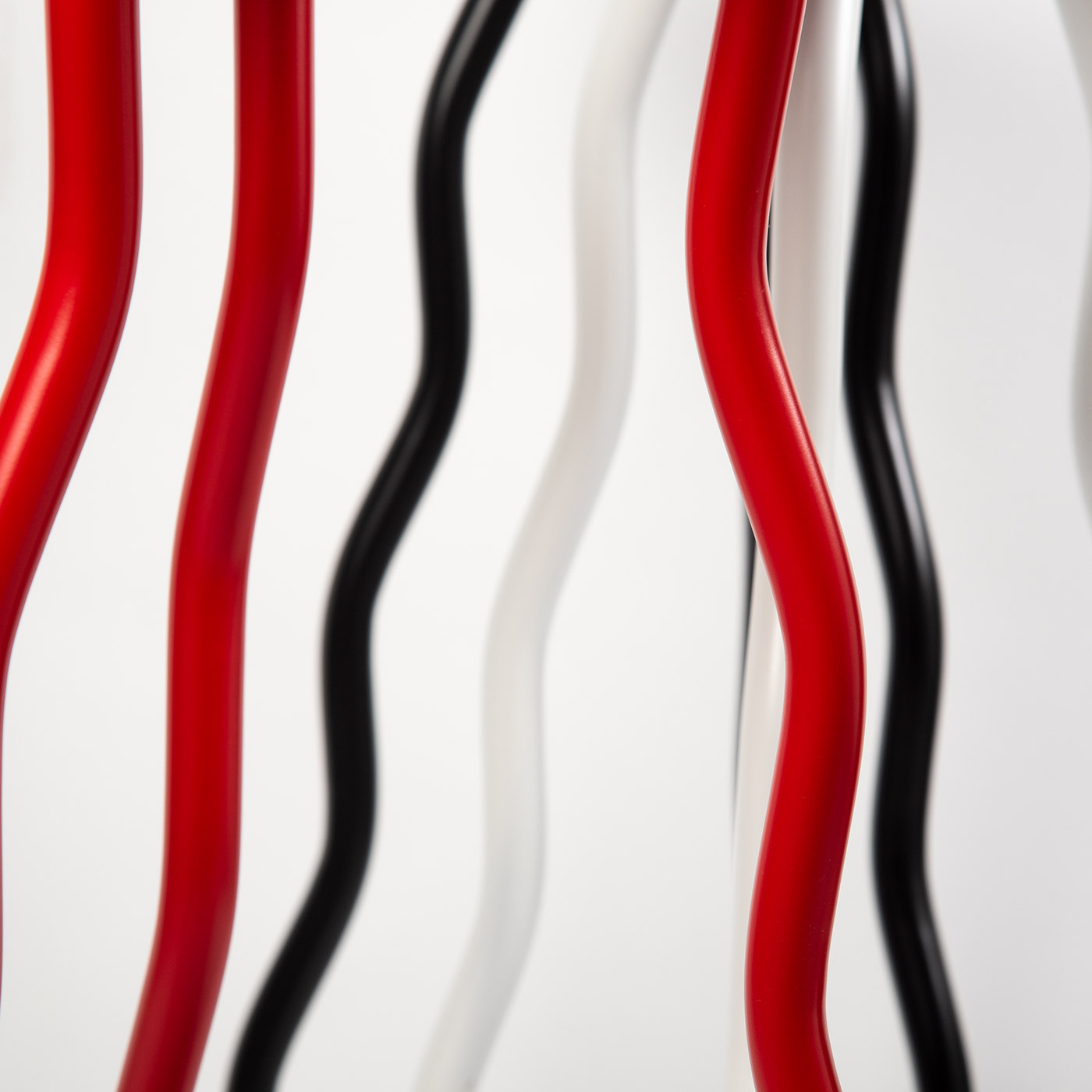 Personal items are stored in the circular shape: keys, wallet, glasses, telephone, etc. to find them ready when you leave the house.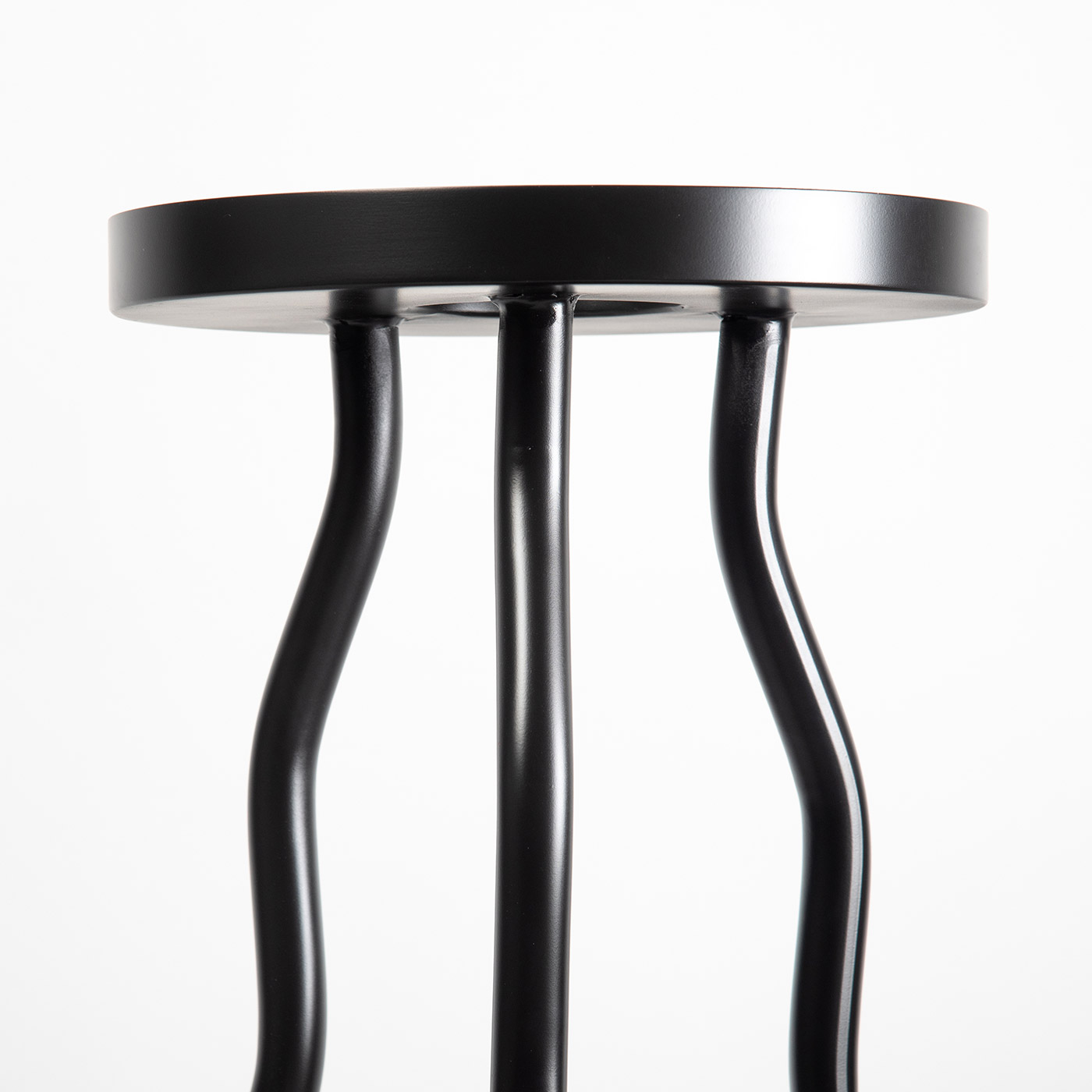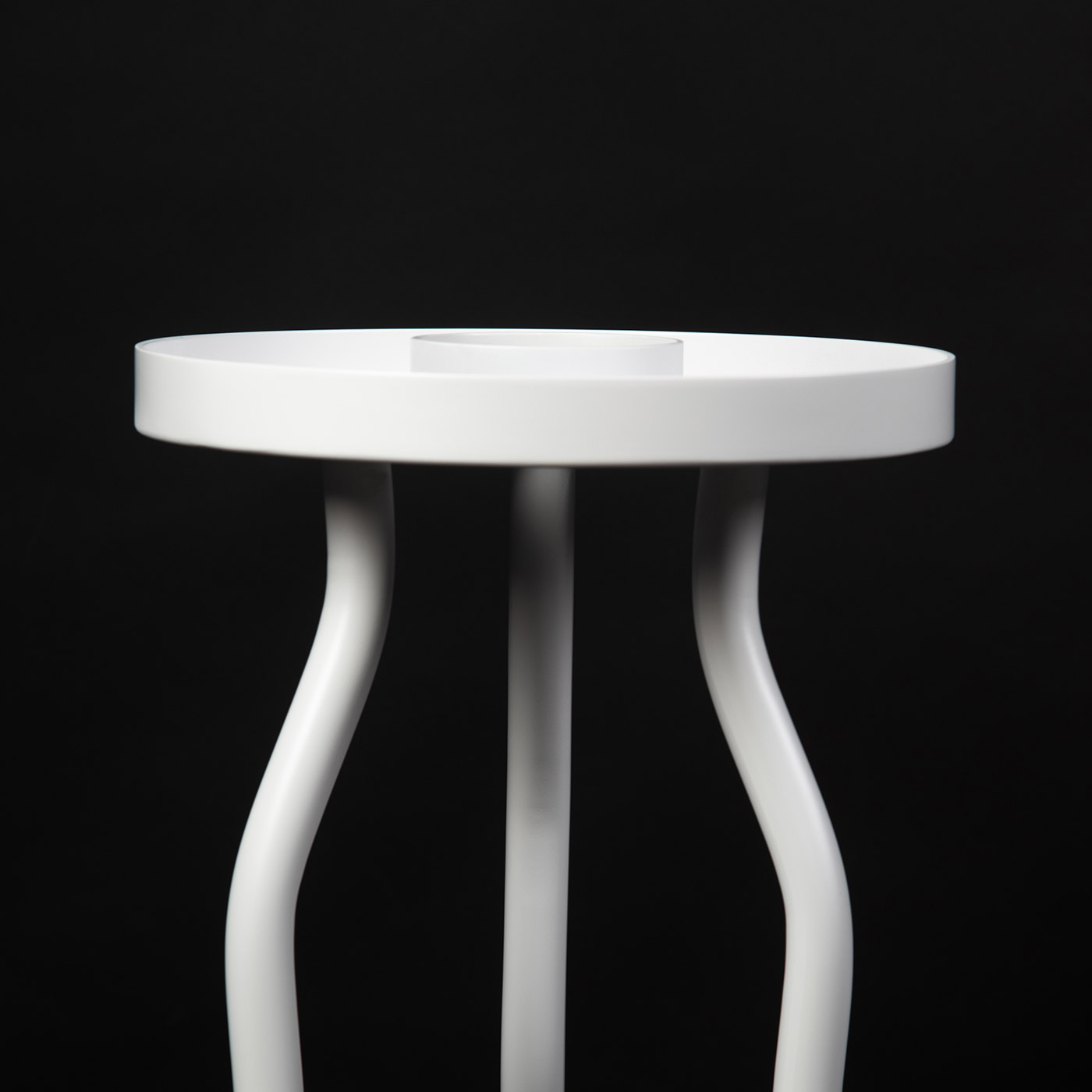 It is made entirely from iron. The legs, like the rest, are handmade, and folded by hand. The upper part is inspired by Ignazio Romeo's work Hypnosis.
OBJECT SIZE:
Upper diameter 40 cm
Lower diameter 30 cm
Height 98 cm
weight 6 Kg
---
WRAPPED OBJECT SIZE:
50x50x110 cm – Weight 10 Kg
Buy