Hypnosis is a modular artwork made of wooden frames and central oxidized iron plate, available in four sizes in order to decorate more or less spacious environments.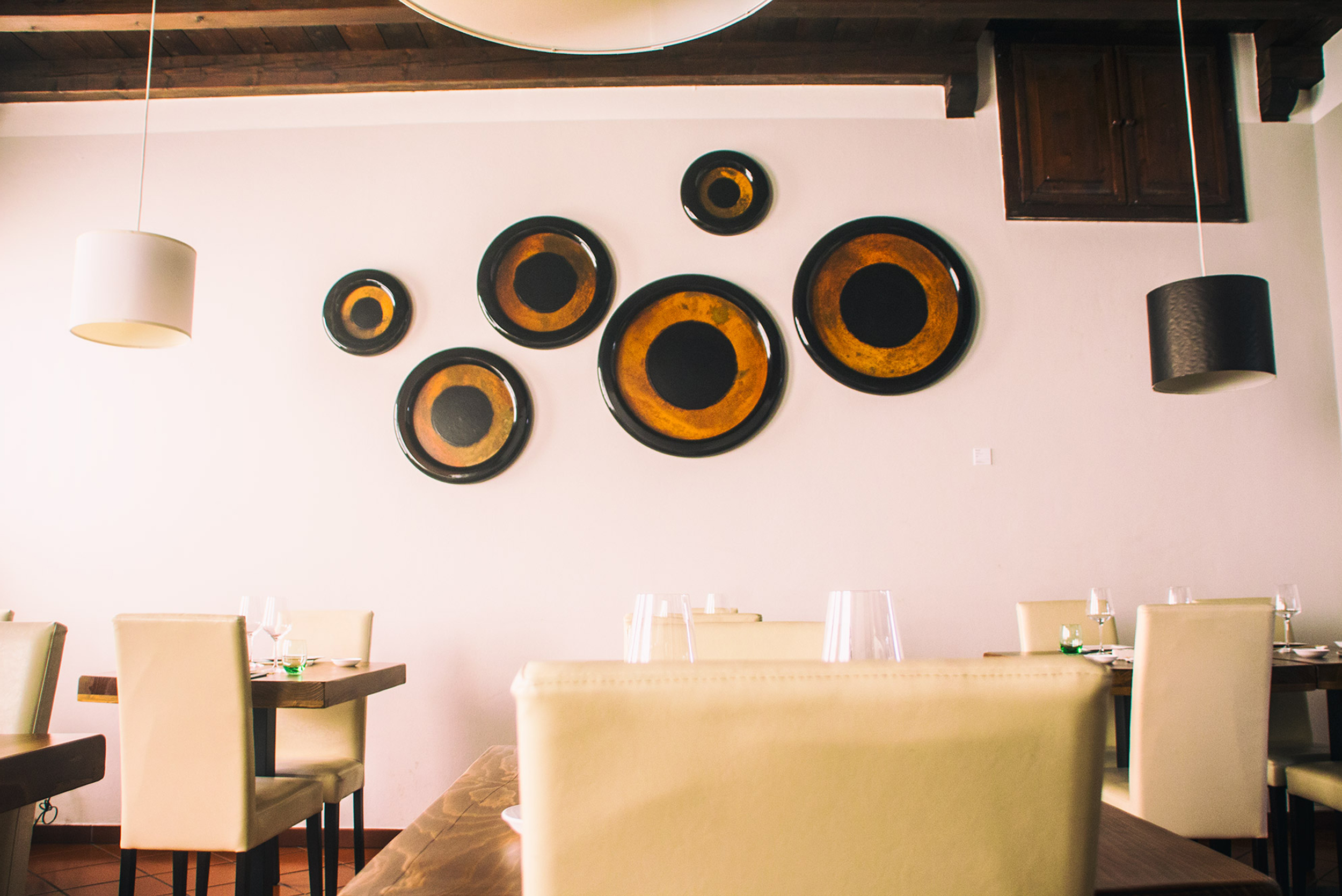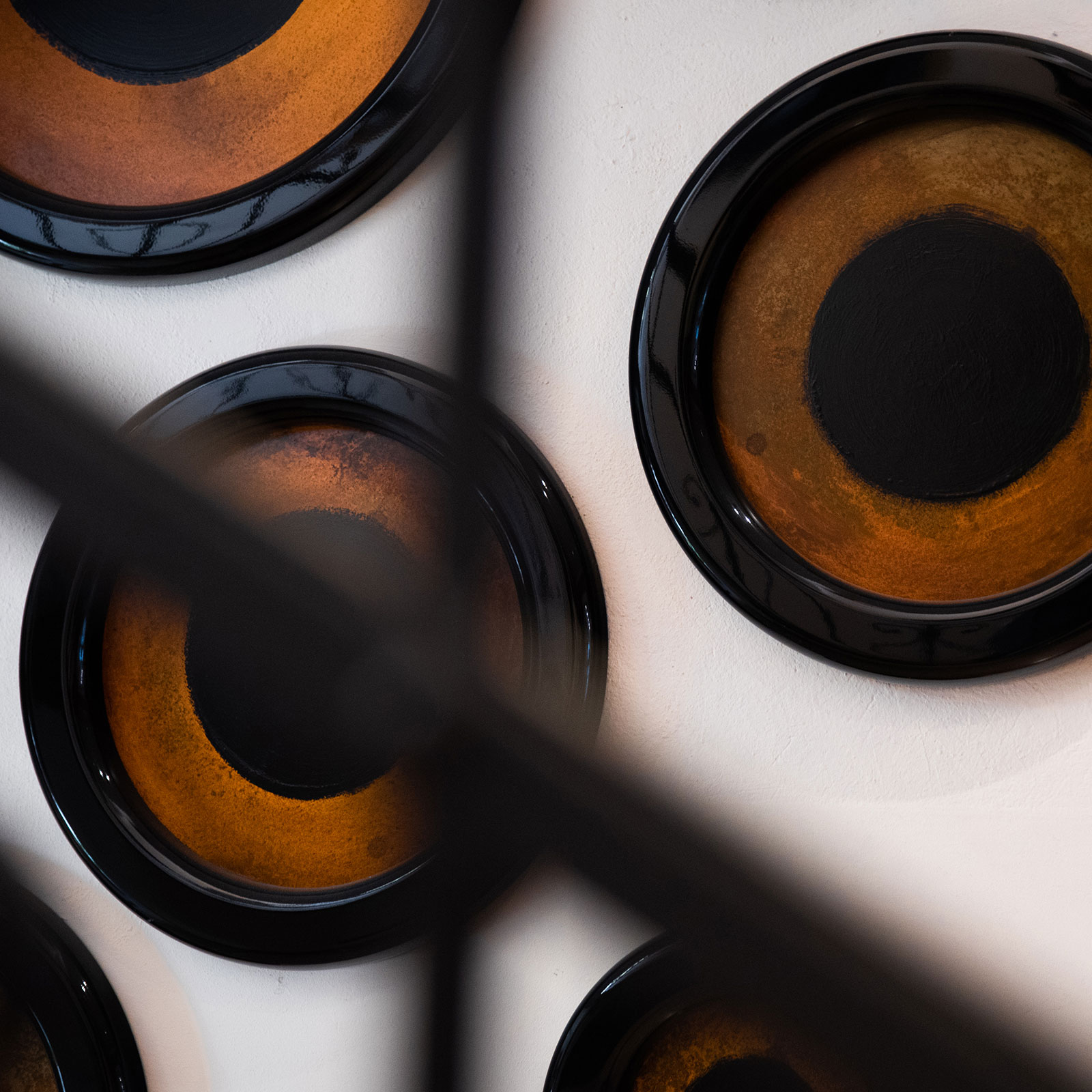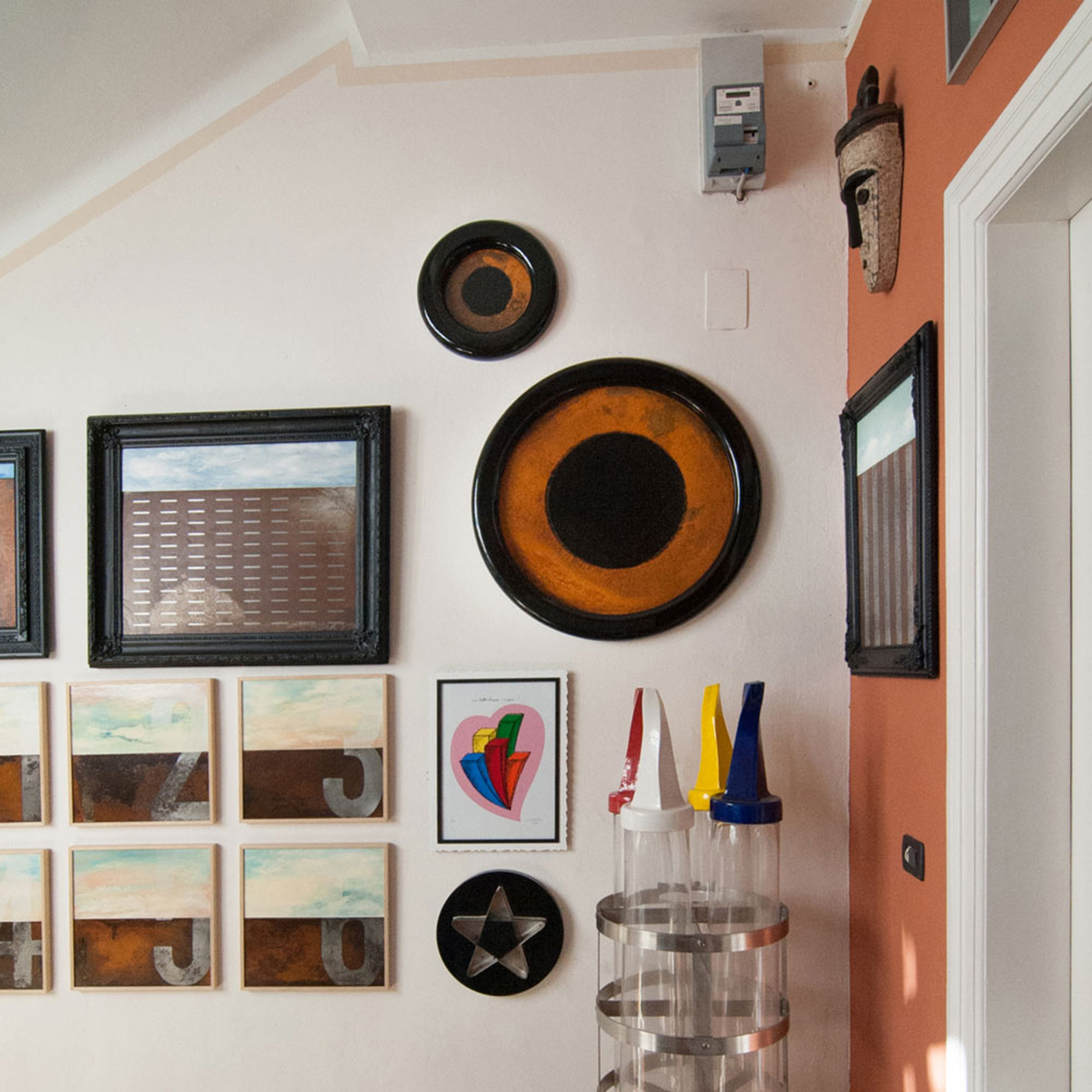 Its composition, free from schematism, offers an extreme flexibility of use. The specific oxidation process makes the iron vivid orange-colored, in direct conflict with the central eye, hand-painted.
The craftsmanship of the processes means that there's no two Hypnosis exactly the same: each piece is unique.

OBJECT SIZE:
S diameter 38 cm – spessore 4 cm – weight 1,5 Kg
M diameter 58 cm – spessore 4 cm – weight 5 Kg
L diameter 78 cm – spessore 4 cm – weight 8 Kg
XL diameter 98 cm – spessore 4 cm – weight 11 Kg
---
MISURE OGGETTO IMBALLATO:
S imballo 50×50 cm – spessore 10 cm – peso 5 Kg
M imballo 70×70 cm – spessore 10 cm – peso 15 Kg
L imballo 100×100 cm – spessore 10 cm – peso 18 Kg
XL imballo 110×110 cm – spessore 10 cm – peso 20 Kg
Buy