Each cushion of Evaso collection is individually printed through a sublimation process which allows to preserve the high resolution of the illustration on the velvet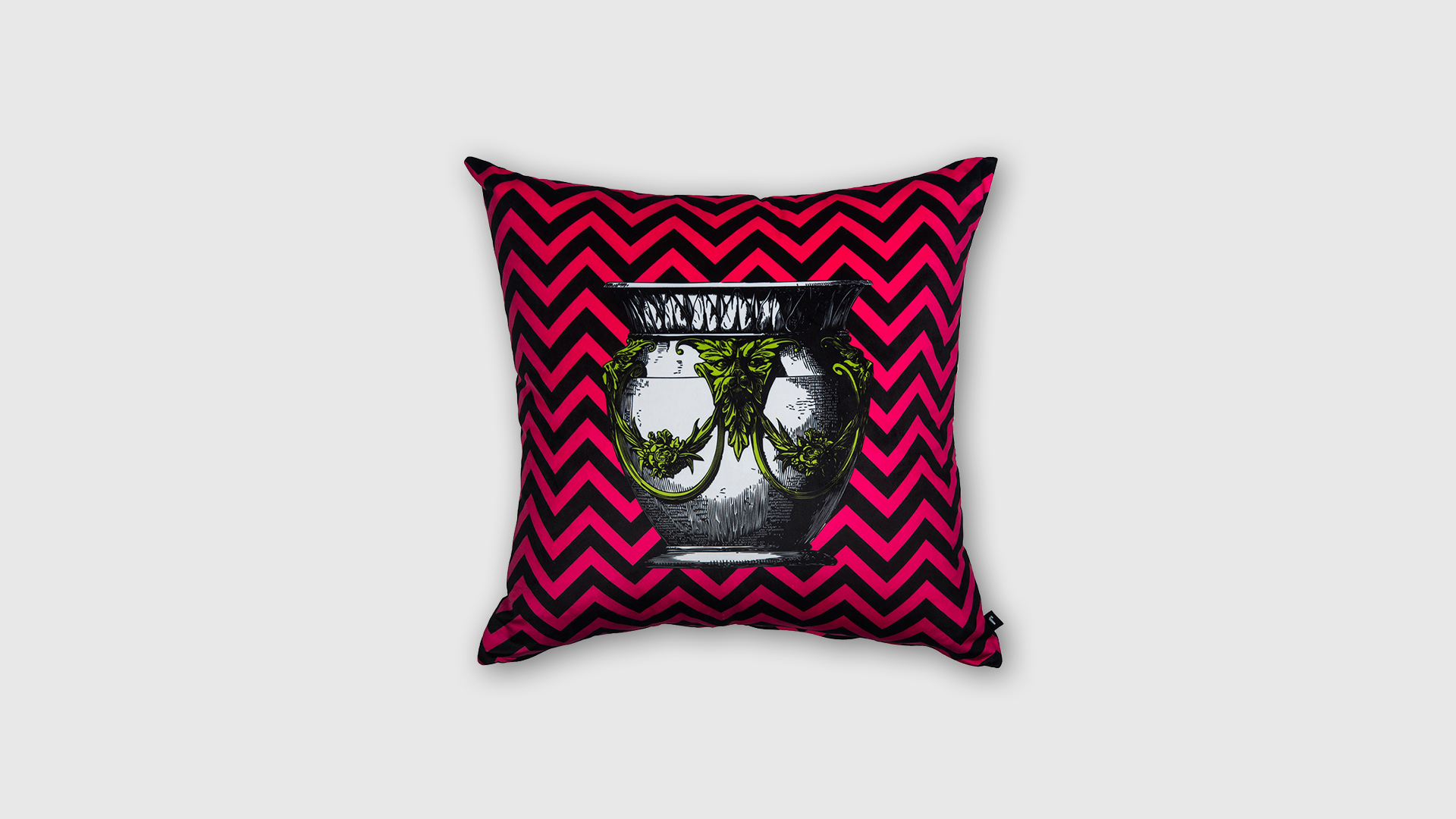 The lining consists of the printed velvet, bonded to a black cotton cloth. The upholstery consists of around 1.2 kg of goose down. Evaso is available in the sizes 48×48 cm or 58×58 cm.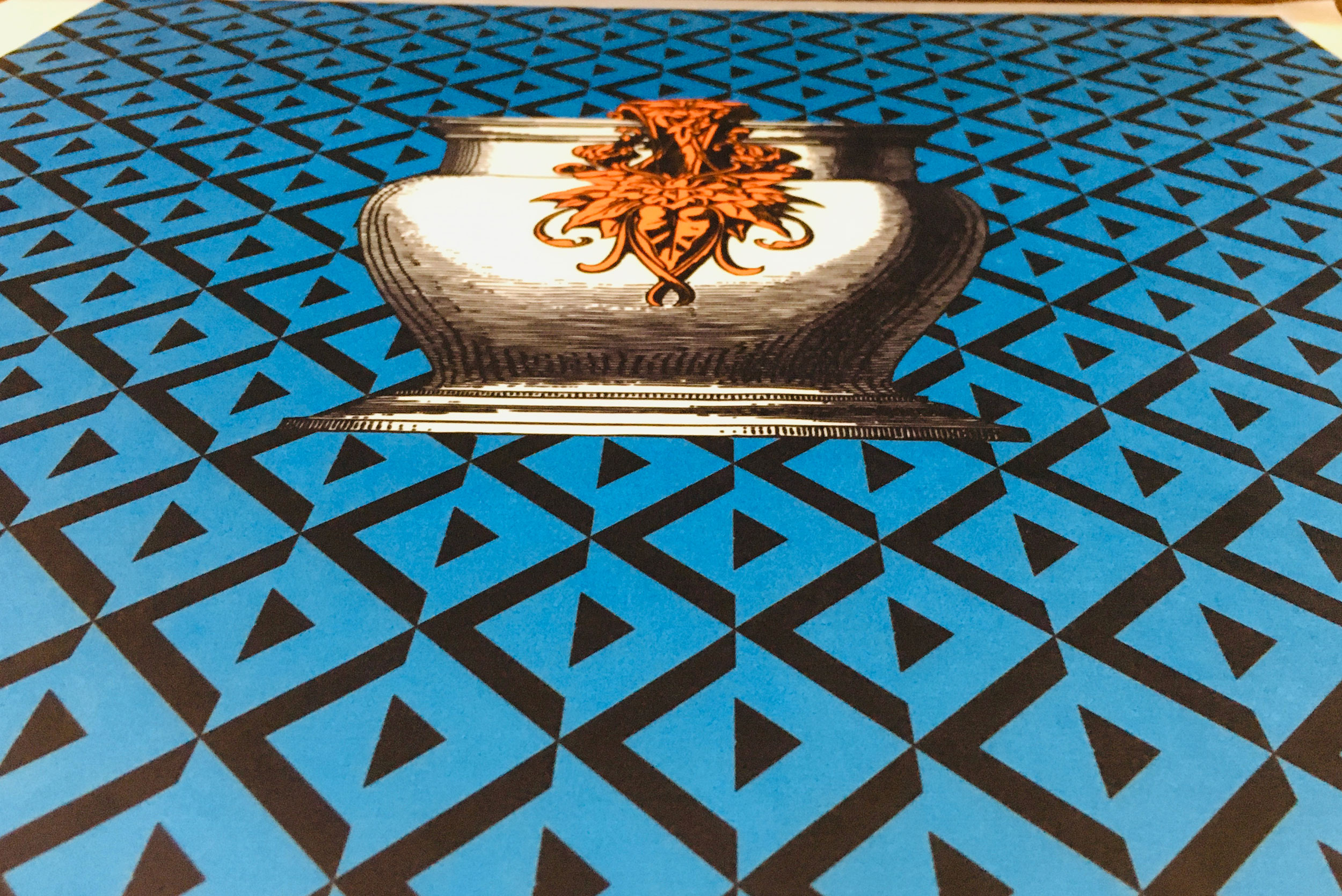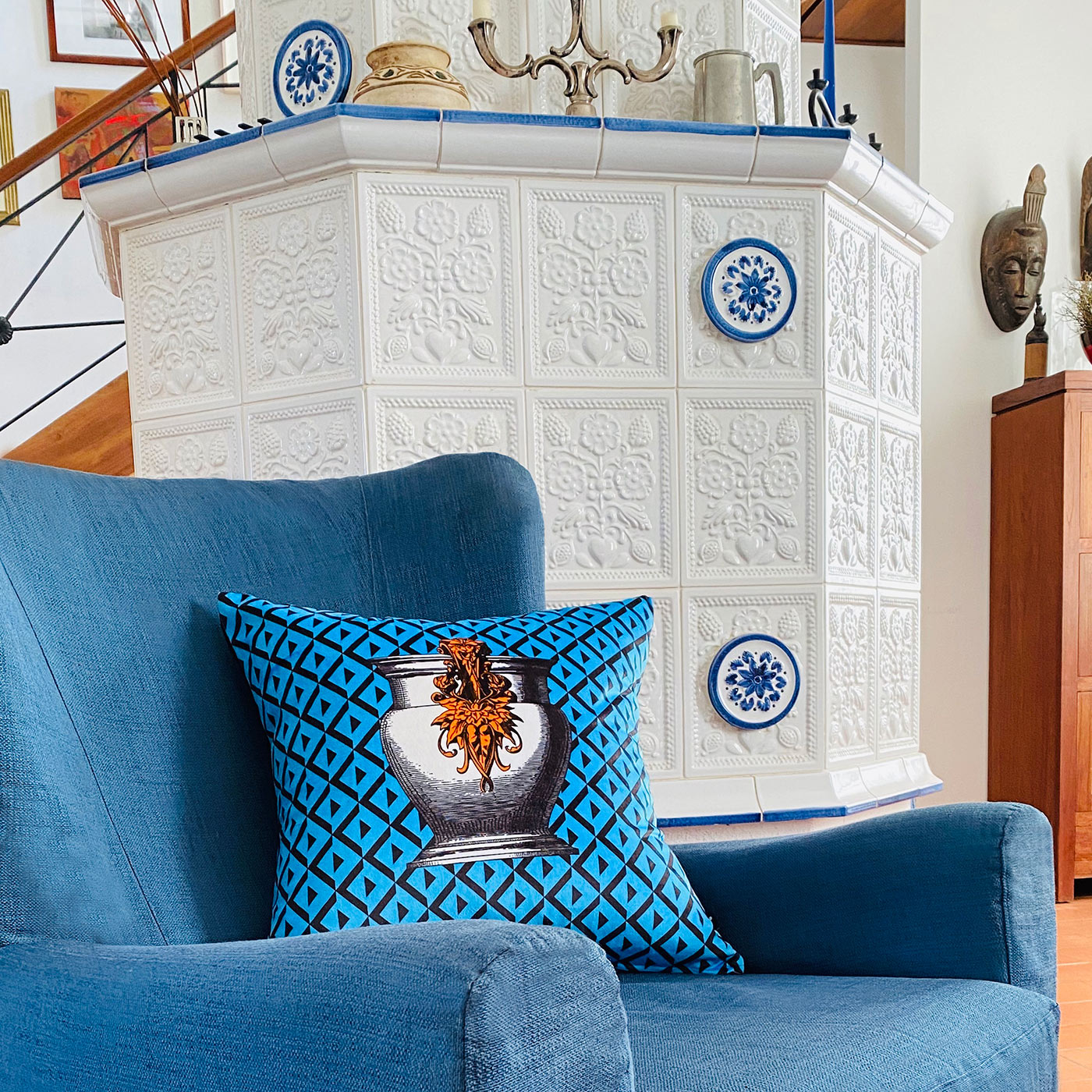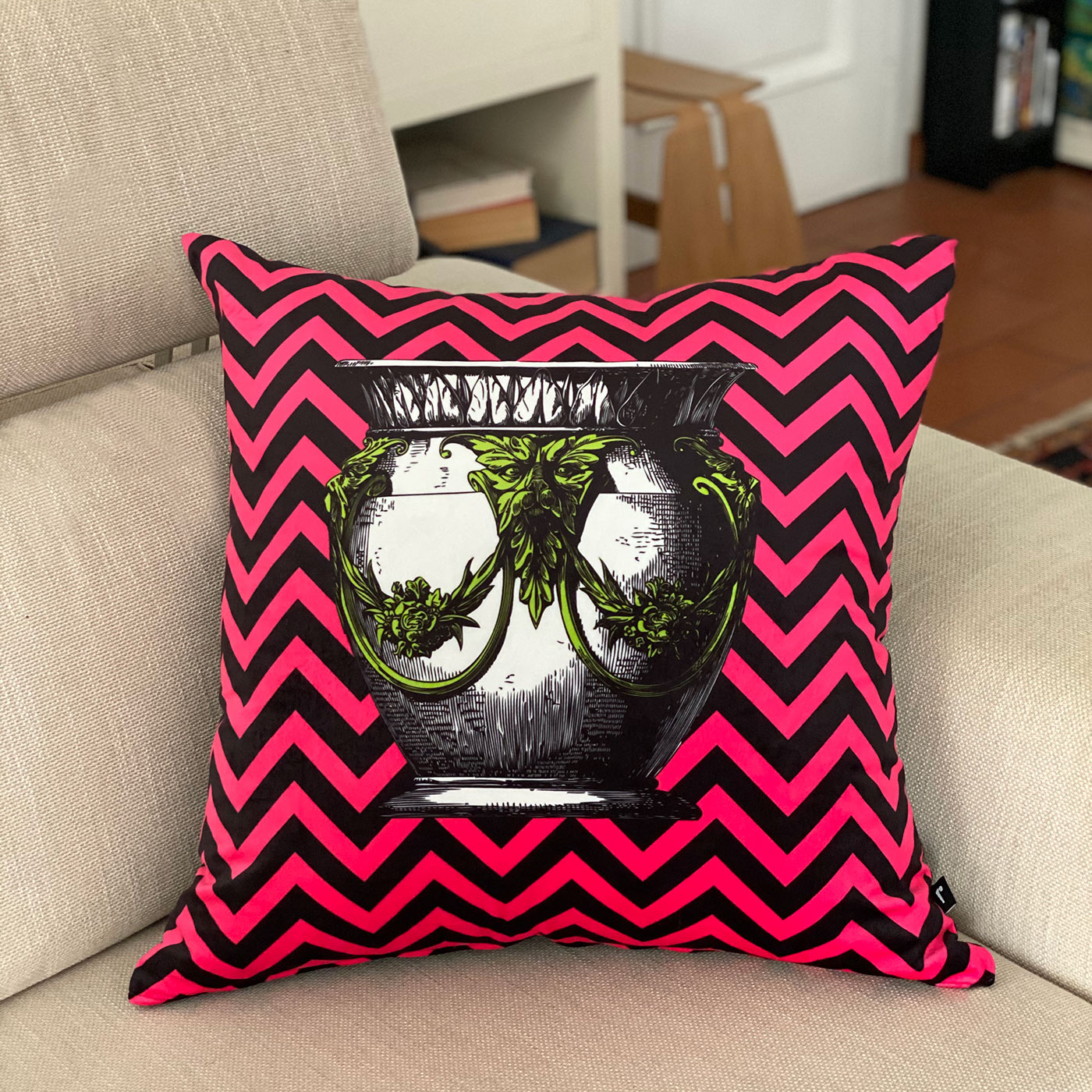 The partnership with Pepin Press (www.pepinpress.com), a Dutch illustrations company, gave birth to a limited edition of three series of 50 numbered and signed cushions. The classic illustration in contrast with the geometry and bright colors of Romeo Design make the product an eccentric and refined object with a strong personality.

OBJECT SIZE:
Small 48x48x20 cm – Weight 1,5 Kg Large 58x58x25 cm – Weight 1,8 Kg
---
WRAPPED OBJECT SIZE:
Small 55x55x25 cm – Weight 4 Kg Big 65x65x30 cm – Weight 5 Kg
Buy